At Star Plus Batteries we manufacture inverter batteries to provide you uninterrupted power supply. Don't let blackouts hold you back anymore, choose Star Plus inverter batteries and experience a life without interruptions!
Our batteries are eco-friendly and are capable of being completely recycled, thereby minimizing wastage, and living up to its responsibility towards the environment. We use quality material with advance technology to give the best to the customer.
Quality & reliability
We are regarded for our high-quality standards, so we exactly design and manufacture our batteries using superior quality components and raw materials.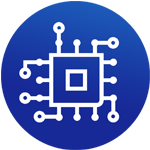 Advanced technology
We are the leading inverter battery dealers in Lagos. Our battery manufacturing plant is fully equipped with advanced technology & machinery.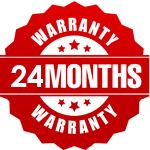 24 months warranty
Our batteries do not only last long but are incredibly powerful too. Warranty period is 24 months
"We are adequately equipped with manufacturing capabilities to handle orders of any size and deliver every order as fast as possible."
VIKAS BAJORIA
DIRECTOR, BAJORIA GROUP
"We are always focused on providing you with superior quality products for the ongoing success of your projects – in exactly the way you need them. Most importantly, we offer you competitive pricing so that you don't have to look elsewhere to fulfill your specific requirements."
ALOK BAJORIA
DIRECTOR, BAJORIA GROUP
"Our company was founded to fulfill varying customer demands for high quality products across industries. We have always remained committed to our core value, which is to create a name for ourselves in the metal lead manufacturing segment"
AMIT KUMAR SARAF
DIRECTOR, MMNLTD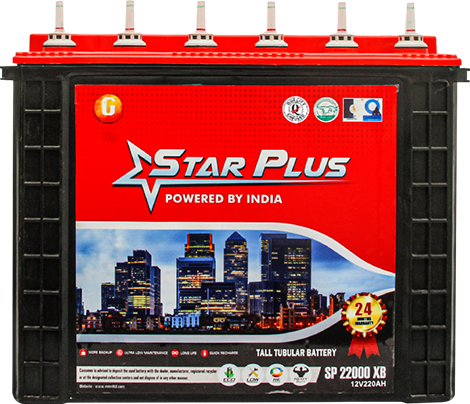 STAR PLUS offers long-lasting inverter tubular battery. STAR PLUS tubular inverter battery comes with a capacity of 220AH.These inverter batteries not only last long but are incredibly powerful too. The warranty ranges 24 months.
STAR PLUS Inverter batteries are specially designed to be used with home and industrial inverters where traditionally flooded tubular batteries are typically used. Most inverters have chargers with high-ripple content that reason shedding of active materials in the battery plate. Hence, tubular batteries are preferred over flat plate maintenance-free…
Call For a Quote:
08009999000
Frequently Asked Question
What Our Clients Say About Us
We have been working with MMN LTD (the mother company of starplus battery brand) for the last one year and it's been a pleasure all along. Their entire team, lab technicians and chemists are some of the finest we have ever found. I highly recommend them to anyone who is looking for high quality lead ingots of different types.
The lead ingots that MMN LTD manufactures are both durable and flexible. Each piece of their ingots is made with precision. I'm very glad to find a trusted supplier and exporter of lead ingots like them.
I appreciate the efforts of the passionate and result-drive team at MMN LTD. Due the quality and standard that this company offers, we have been able to establish our base in multiple markets around the world.